Referencias de interés por bloques
how to Subtitling for the deaf and the hard of hearing
http://www.ucl.ac.uk/lifelearning/courses/subtitling-deaf-hard-of-hearing
0.- Relativas a 'Traductores e INtérpretes'
1.- Bloque de Introducción
2.- Bloque de Navegación y navegadores
3.- Bloque de búsquedas en Internet (mediante Google)
Cómo buscar información en Internet, del ITSON (Instituto Tecnológico de Sonora)
Evaluating information found on the internet, de la Johns Hopkins University
You can do BIG things with Big6 Skills! Big6 is a six-stage model to help anyone solve problems or make decisions by using information. Some call it information literacy, information communication, or ICT skills, or a process, but we call it the Big6.
Using the Big6 information literacy process, you will identify information research goals, seek, use, and assemble relevant, credible information, then to reflect— is the final product effective and was my process efficient. The Big6 information literacy process is completely transferable to any grade level, subject area, or workplace. Big6, state and national instructional standards, and your curriculum all work together hand-in-hand.
Project Information Literacy is a national study about early adults and their information-seeking behaviors, competencies, and the challenges they face when conducting research in the digital age
What is PIL? A about our ongoing research study, including our research questions and what we have discovered about how today's college students find information and conduct research for coursework and in their everyday lives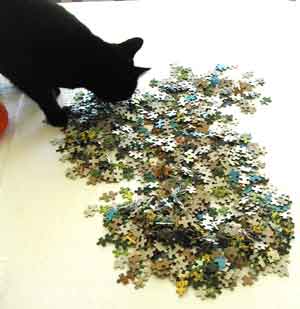 There are many different sets of information literacy standards - created by professional organizations, state education departments, school districts, and individual schools and professionals. While the ACRL standards are aimed at college level students, we believe that these standards are relevant to all age and grade levels.
Bloque de Creación.-